Local Services & Businesses
Local Services & Businesses
If you would like to be included please download application form, which contains full instructions as to how to apply, and costings. If you have any problems please email presteigne@judgeslodging.org.uk, for assistance.
Please note all advertisements are subject to our terms
Presteigne and Norton website does not endorse any material supplied by others, nor is it responsible for the contents of any web pages from other sites referenced from this server.
The Retreat
A centre for massage, bodywork, posture and movement therapies in Presteigne. Remedial, Sports and Holistic Massage, Manual Lymph Drainage, Osteopathy, Yoga, Pilates, Acupuncture, Alexander Technique and Meditation.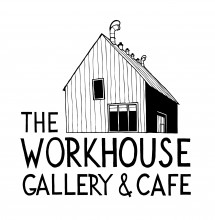 The Workhouse Gallery and Cafe
Ethically produced & unusual gifts, cards, toys & jewellery. Café serving freshly prepared local produce, light lunches, soups, salads, homemade cakes, tea & coffees. Open Monday – Saturday 10-4
Deli Tinto
Fine Foods from Spain, Wales and The Marches. An eclectic mix of British and Continental foods, many sourced from award-winning small producers. Spanish specialities, deli classics from Italy, France, Greece. Freshly baked breads croissants. Artisan Welsh cheeses, olives, charcuterie, confectionery, food gifts, and more!. 0758 4474 169
Presteigne Daffodil History
Presteigne Natural Health Centre
Providing a wide range of complimentary health therapies. All of our practitioners are professionally qualified and insured. Free parking with disabled access. Find full details of our therapists, and all our contact details, on our website.
Our Dragon
Presteigne Memorial Hall
Presteigne Memorial Hall building is being refurbished and a new car park area added.
High Lea Presteigne Ltd
We offer a complete engineering design and manufacturing service for most small electro-mechanical equipment, such as prototypes of new products, light assembly tooling and test rigs. (including PLC controlled) If you have a new invention, a production problem or just need parts made then read on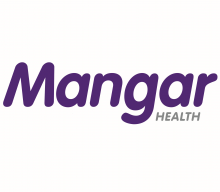 Mangar Health Limited
Mangar Health is a world leader in the design, manufacture and supply of inflatable moving and handling and bathing equipment. An award winning company proud to serve a global healthcare market with particular interests in Europe, Asia, America and Australia. In business since 1981 with a clear commitment to the design of products enabling independence and dignity while reducing the risk of strain and injury to carers.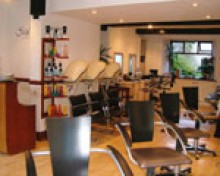 Slix Hair Studio
Welcome to Slix Hair Studio. In a relaxed, friendly, modern environment, get away from it all...and emerge feeling uplifted...Located on the High Street in Presteigne, we are well established, offering high quality service to males and females of all ages, covering all aspects of hairstyling. Why not book a free no obligation consultation? To avoid disappointment tel 01544 267381.
Presteigne Area Community Development Group
Things are happening in and around Presteigne. Time to roll our sleeves up and make sure we get the place and services we want.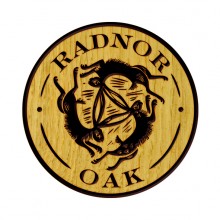 Radnor Oak
Established in 1990 we are the UK's market leaders in Oak Framed Garages & Outbuildings. We have always been based in the Presteigne & Norton area, now located at Unit 12 & 13 Broadaxe Business Park, Presteigne. Premium quality, permanent oak framed products, personal and professional service, always. 01544 260727.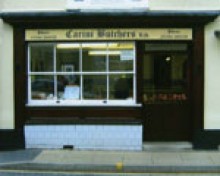 Carini Butchers Ltd
Suppliers of all local free range quality meat and poultry. Homemade Pies, Pasties and Cooked Meats. Sutton House, High Street, Presteigne, Powys. Tel: 01544 260026.