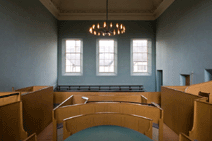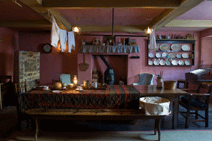 The Judge's Lodging
'One of the world's most appealing small museums'
Dr John Davies, historian.
Winner of numerous national awards, The Judge's Lodging has been called 'a fascinating social document - an amazing survival', 'the most remarkable survivor of all UK court buildings' and 'setting a model for preservation'. Amongst its numerous appearances on Welsh and English television, it featured in BBC2's epic series 'Simon Schama's History of Britain'.
'Truly inspirational'
That's how HRH King Charles III described The Judge's Lodging on his visit in 2014 as Prince of Wales. It was also when this fascinating museum won 'Britain's Best Hidden Gem' in the Hudson's Heritage Awards and Historic Royal Palaces Curator and historian, Lucy Worsley, exclaimed 'WHAT a stunning place!' after filming for the BBC in the building.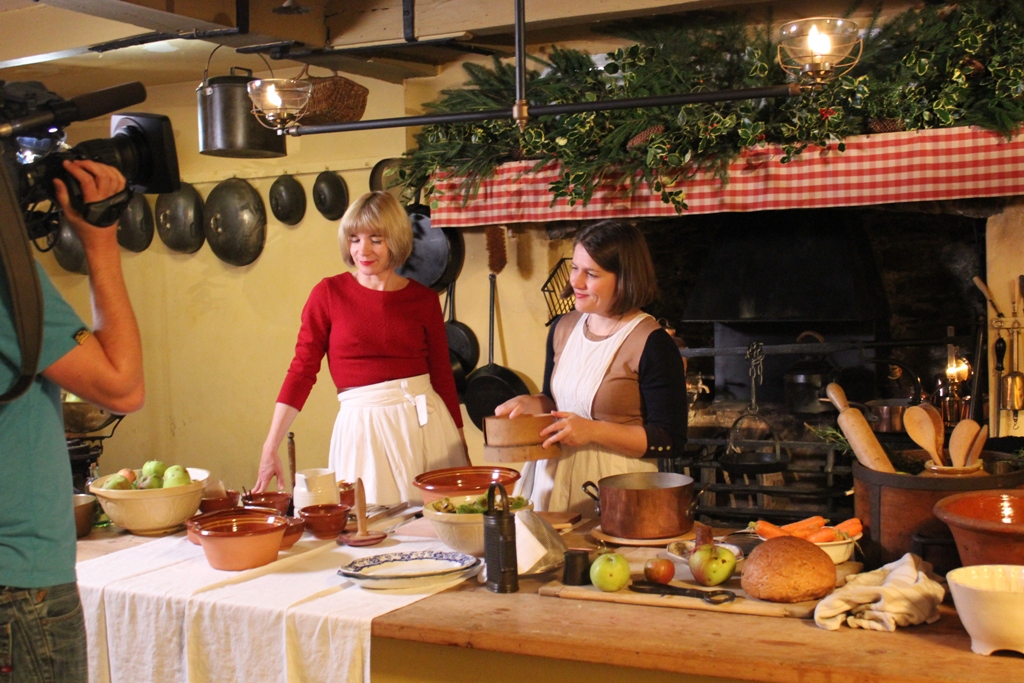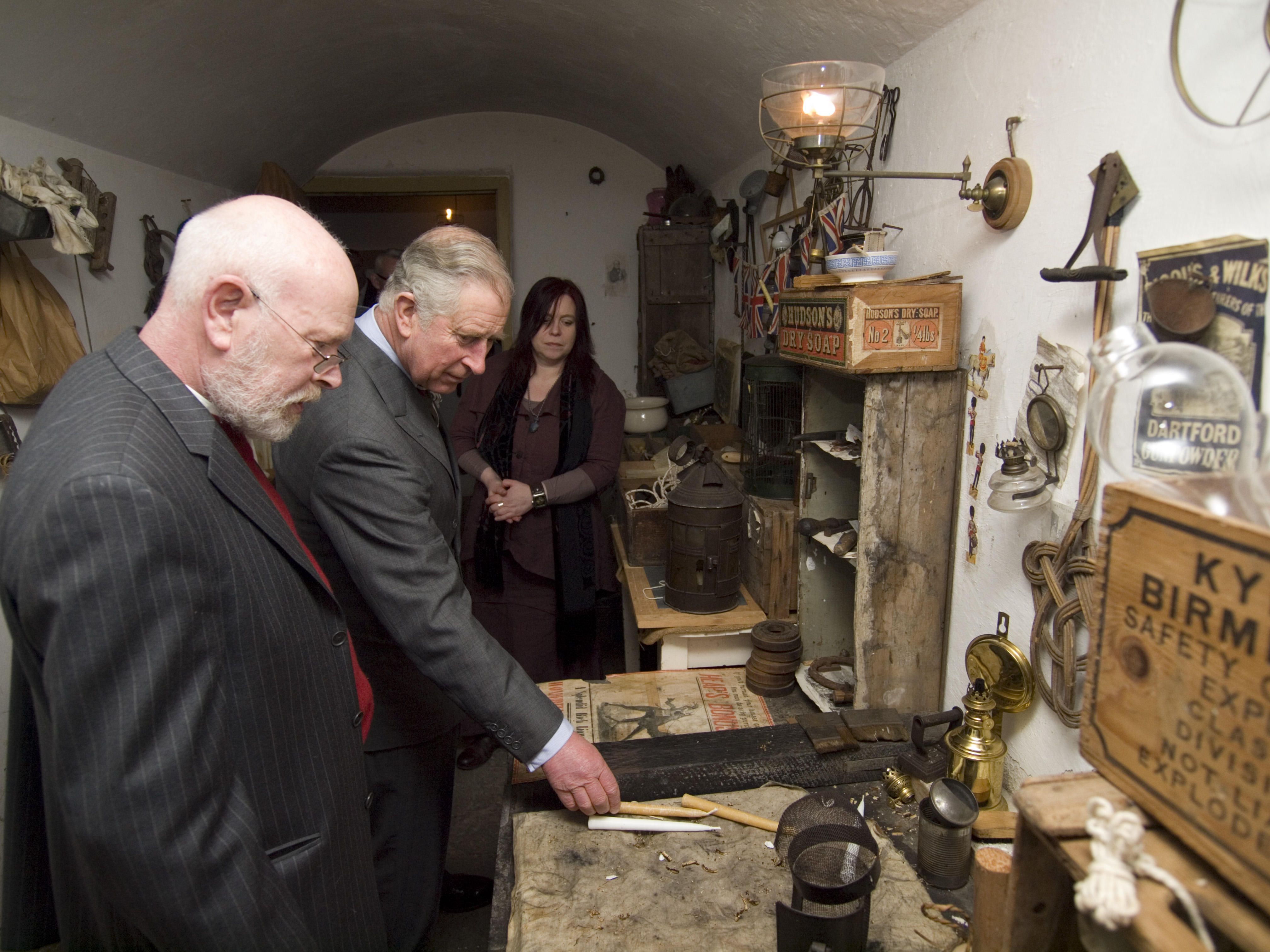 2023
Open 2023:
1st April – 30th June, 10.30am – 4.30pm Wed - Sat
1st July – 30th Sept, 10.30am – 5pm Tues – Sun
1st Oct – 5th Nov, 10.30am – 4.30pm Wed – Sat
Also open Bank & Public Holiday Sundays & Mondays
(Last admission 30 minutes before closing)
Closed 6th Nov 2023 – Spring 2024
Out of season and evening group bookings available.
Facilities:
Audio guides available in English and Welsh
Guidebooks / transcripts available in Dutch, French and German
Pop-Up Welsh Tearoom, serving drinks and tasty cakes all produced locally,
Gift shop, selling history and nature themed gifts, books and cards
Tourist Information Point
Second-hand books
Family trails in all school holidays
Again this year, a ve
ry special treat has been arranged for visitors to the area.  The Judge's Lodging has teamed up once again with Trefor & Margaret Griffiths, the owners of Stapleton Castle, the commanding ruins that overlook Presteigne, to offer guided walks.  Usually the ruins have no public access, but tours can be booked via the owner (just call 01544 267327, preferably giving 24 hours' notice).  More information on the Judge's Lodging website:  www.judgeslodging.org.uk
History in your hands
Wander through the stunningly restored judge's apartments, study the books, sit in the judge's chair, even pump water in the kitchen, for this is an historic house with a difference - you can touch. Below stairs there is the full range of servants' rooms to explore, with kitchens, sleeping quarters and workrooms; a whole gas lit world to discover.
Voices from the past
Visitors are accompanied by an eavesdropping audio tour of voices from the past; you will hear their tale, from Mary the hardworking maid, to Reverend Richard Lister Venables, Chairman of the Magistrates and employer of the famous Victorian diarist Francis Kilvert, portrayed by actor Robert Hardy. Damp cells remind you of the building's true purpose, along with the vast courtroom where your imagination is captured by the echoing trial of William Morgan, local duck thief.  The English version audiotour is led by the late actor Rovert Hardy and the Welsh, by comedian and presenter Tudur Owen. 
Find out about the rural Radnorshire Constabulary, the tragic tale of Mary Morgan, reputedly the last woman to be hanged in Wales, the terrible state of and great escapes from Presteigne gaol, contrasting with the luxurious lives of the judges - what better place to discover for yourselves the true theatre of the law.
'These days it's common enough to find well-preserved period buildings tagged with such clichés as 'frozen in time' or 'a real time capsule'. These places may please the eye but too often they don't convince. The Judge's Lodging is different for one simple reason: it smells right. One step through the baize-covered entrance door, and the odour of paraffin lamps fills your nostrils. The power of scent evokes domestic life in the 19th century more vividly than any stage-setting could.'    
Alex Ramsay, World of Interiors
Practicalities
Written guides available in Welsh, French and German & Dutch. Audio-guides also available in French.
Access: Disabled access regrettably to the ground floor only, with access via Harper's Lane (at the rear of the building). Photopacks, large-print guides, torches, magnifying glasses and plenty of seating all available on site.
The building is licensed for Civil Wedding & Partnership ceremonies.
Education: Interactive 'Life below Stairs' days available for Key Stages 1 & 2. Costumed guides available for Key Stage 3 and other educational groups. Special topic sessions available throughout the year, including Victorian Christmas. Please ask staff for further details. Recipient of the Sandford Award for Heritage Education, from the Heritage Education Trust for 21 years.
Numerous national awards, including Hudson's Heritage Awards  Education / Family / Community  and Britain's Best Hidden Gem awards, Interpret Britain Award and Highly Commended in the Welsh Hospitality Awards 2019.
The Judge's Lodging, Broad Street, Presteigne, Powys, Mid Wales LD8 2AD
Telephone enquiries and bookings: 01544 260650 Email: info@judgeslodging.org.uk
The museum website is packed with exciting info, from handy household hints, recipes, strange facts, mystery objects and much more. Just follow this link to start exploring.
If you want to receive up to the minute news, gossip and events details, follow the museum on social media